Hire Jamie L. Fleming to

Speak at Your Next Event
Educational and entertaining money topics your audience will love.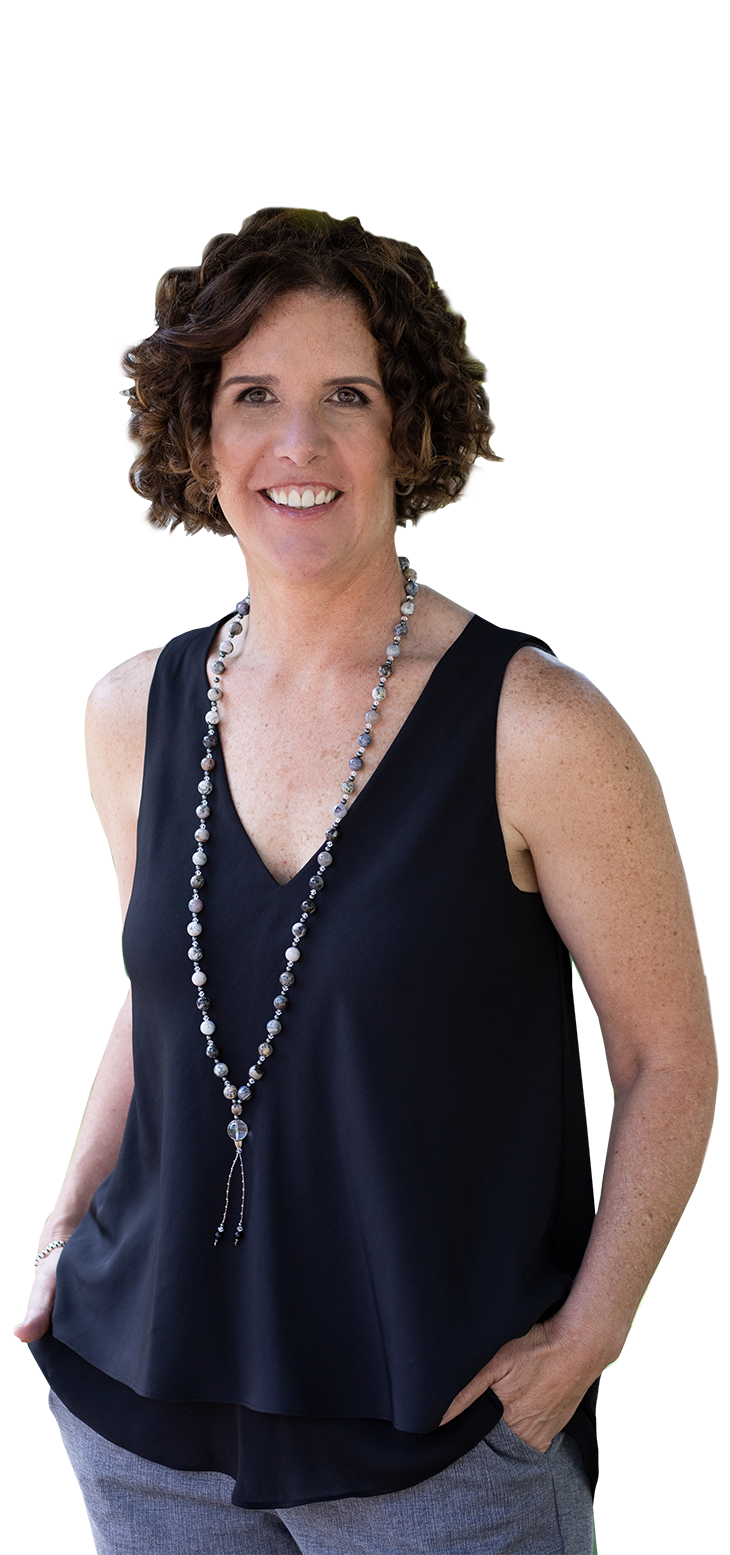 Jamie L. Fleming is a CERTIFIED FINANCIAL PLANNER, CEO and business owner, mother, author, and professional speaker. She has over 30 years of experience in the financial planning and wealth management industry.
Download Jamie's Speaker Kit here and invite her to Speak at Your Next Event!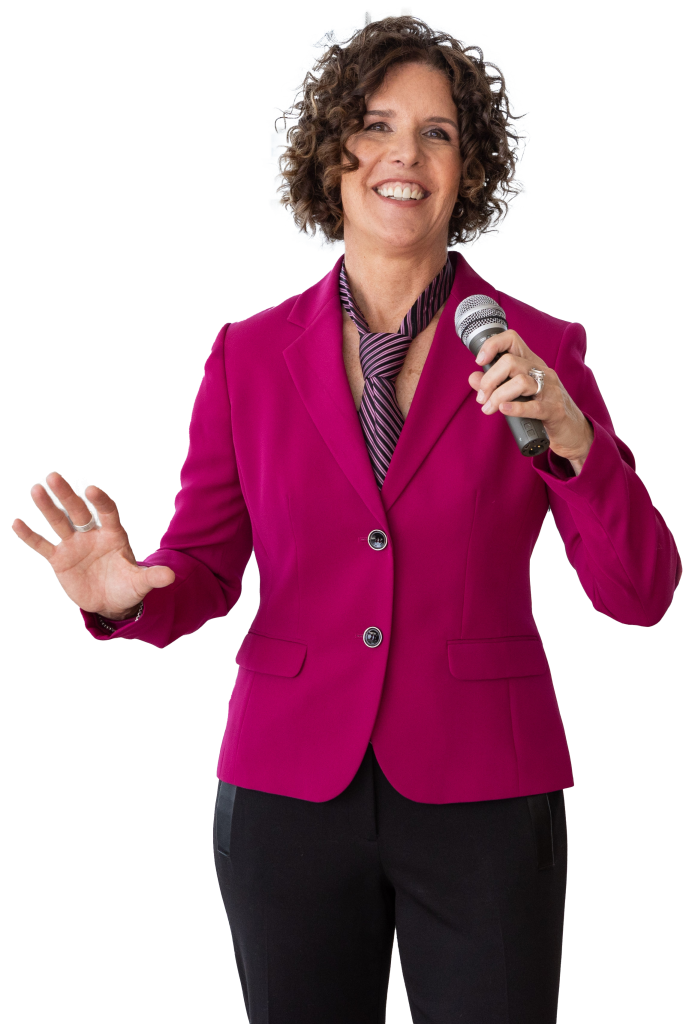 Hire Jamie L. Fleming to

Speak at Your Next Event
Educational and entertaining money topics your audience will love.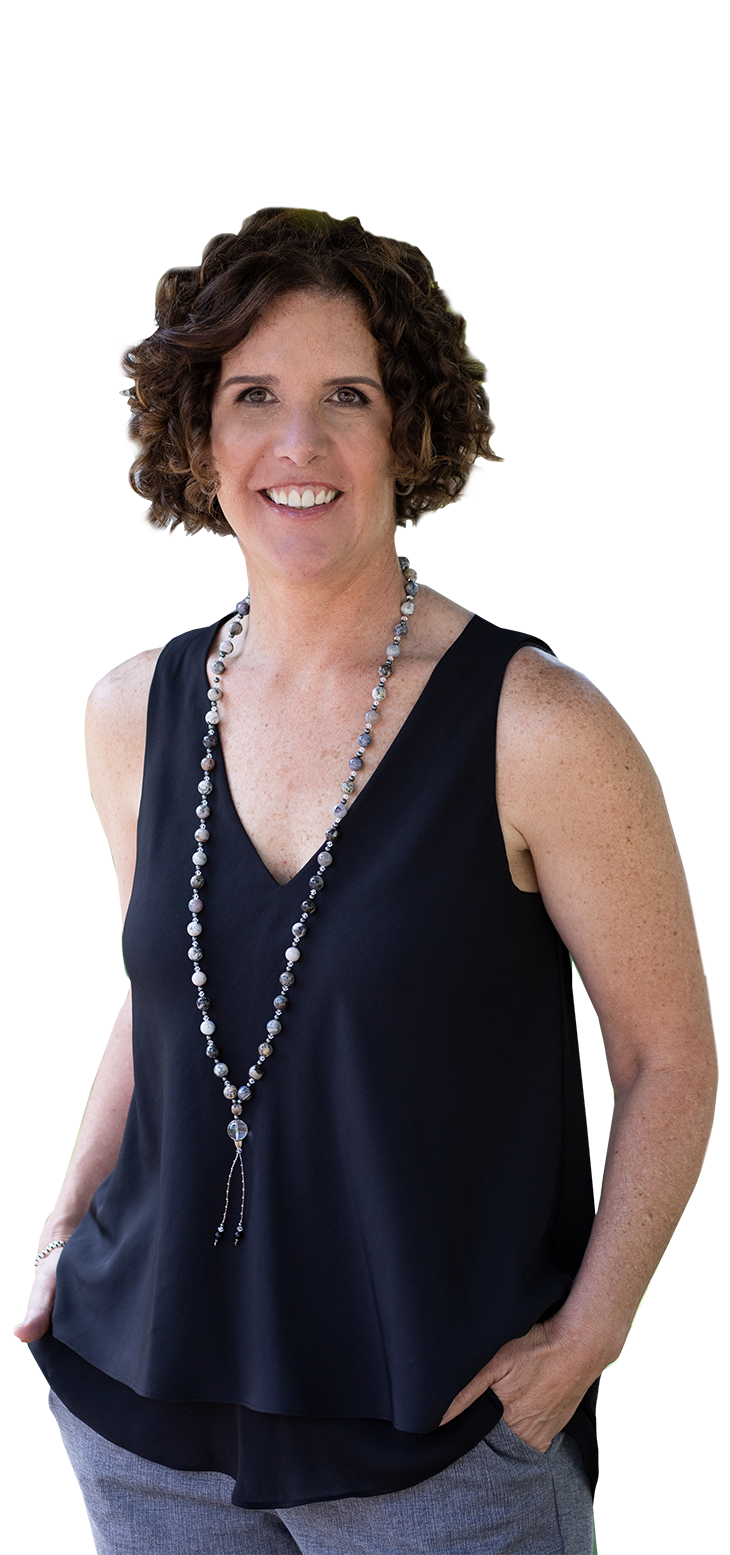 Jamie L. Fleming is a CERTIFIED FINANCIAL PLANNER, CEO and business owner, mother, author, and professional speaker. She has over 30 years of experience in the financial planning and wealth management industry.
Download Jamie's Speaker Kit here and invite her to Speak at Your Next Event!
Featured on FOX, CBS, and NBC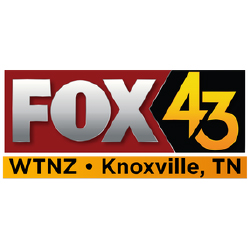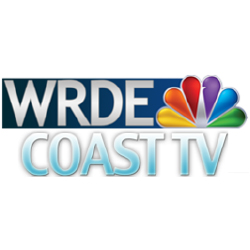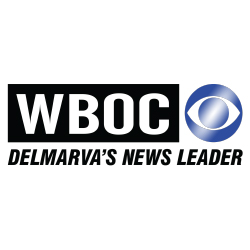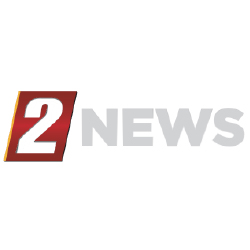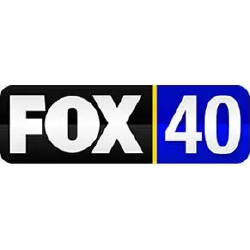 8 FINANCIAL MISTAKES BUSINESS OWNERS MAKE (AND HOW TO AVOID THEM)
Business owners have a unique set of financial considerations and challenges. And, oftentimes, there are mistakes or missteps along the way that can derail personal financial success even when the business is thriving. Jamie's talk uncovers the 8 most common mistakes business owners make and offers the tried and true solutions to avoid and overcome them.
HOW WOMEN CAN NEGOTIATE FOR MORE
Knowing how to negotiate effectively is one of the most important skill sets anyone can master, especially women. Women have been conditioned from the earliest ages to be nice, pleasing, and not to cause a fuss. But when it comes to earning money, the last thing women should be doing is accepting less than they're worth. This talk equips women with the negotiation tools they need to confidently ask for anything they want, unapologetically, and get it!
7 STEPS TO BECOMING A MILLIONAIRE BUSINESS OWNER
You own a successful business, but are you a millionaire? Understanding your net worth and what it means to your overall financial success is paramount to becoming (and staying) a millionaire versus living an imitation lifestyle of success.
KEY HABITS OF ENTREPRENEURS THAT LEAD TO LASTING FINANCIAL SUCCESS
Do you know the winning habits truly successful entrepreneurs share? Hint: It's definitely NOT what you think. Too often, entrepreneurs equate success with revenue and completely miss out on securing their personal prosperity and eventual retirement. This talk is sure to ignite your audience's passion to embrace money-smart practices that lead to sustainable financial freedom.
6 FINANCIAL PITFALLS ALL WOMEN NEED TO AVOID
Jamie L. Fleming is intimately familiar with the research on women and wealth – where they fall short and where they thrive. This talk empowers women audiences to understand the barriers they face, opportunities they have, and tactics to help them recognize and avoid becoming another statistic that keeps them earning less income, retiring with less wealth, and living with the fear of running out of money one day.
THE PSYCHOLOGY OF MONEY
Jamie L. Fleming wants you to kick the fear out of your finances. But first, you need to understand why you find them so frightening to begin with. She works with audiences to figure out why they feel the way they do in regard to money and how it could be holding them back.
TRANSFORMING NEGATIVE MONEY BELIEFS INTO PROSPEROUS ONES
Before you can find confidence in finances, you need to change your thinking. This starts with taking your negative beliefs about money and wealth and making them positive. It also involves retraining your subconscious mind so making better money choices becomes second nature.
FORGIVING MONEY MISTAKES
It's easy to get overwhelmed by business, family, and life in general. All too often money matters like investing and saving get pushed to later dates. Jamie wants audiences to know that it's not too late to start making more informed choices. And she provides the exact tools necessary to start making smarter money decisions immediately.
THE FIVE Ps TO FINANCIAL PROSPERITY
Finally, Jamie helps audiences tackle money problems by teaching them about her Five Ps to Financial Prosperity: Psychology of Money, Process Before Prosperity, Planning with a Purpose, Pitfalls to Avoid, and The Procrastination Penalty. Mastering these 5 P's sets the audience on the path to financial prosperity and lasting success.
Ready for a speaker
who will make money a fun, relatable, and engaging experience for your audience?

Request a Quote for Your Next Event


Jamie
in the media
Recognitions
Elite Advisor Award
Security Benefit
2020
The Award for Excellence in Financial Insurance Services
Advisors Excel
2019
The Award for Excellence in Financial Insurance Services
Advisors Excel
2017
Member Firm of the Year
EWI of San Diego
2016
Rising Star Award
EWI of San Diego
2015
Top Financial Advisors
Consumer's Research Council of America
2008
Rising to the Challenge Award
Enlightened Millionaire Institute
2004
Courage in Action Award
Enlightened Millionaire Institute
2004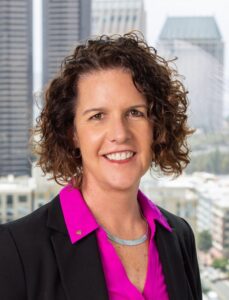 Today we'd like to introduce you to Jamie L Fleming.
Alright, so thank you so much for sharing your story and insight with our readers. To kick things off, can you tell us a bit about how you got started?
I knew early on I wanted to be a financial advisor, even before I really knew what it meant or entailed. I seriously took one of those career tests in the 3rd grade when it was a pilot program and out of the long list of career options a financial advisor was one of the top options. Good with math and likes to work with people…and, cannot deny, had a high earnings potential. I started out as a finance and Spanish major in college and took a detour my junior year to study in Spain. 'Getting into the financial arena' was not easy in the sense that finance is a very broad area, to mention the fact that there were less than 5% of females in the industry as a whole 30 years ago. My main concern after graduating was wanting to stay in San Diego and earn a comfortable living. I got my first job at GEICO and took the later shifts when it was quiet so I could study for my stockbrokers exam, which I did and passed. I went to work for a small brokerage firm and immediately disliked the culture that included cold calls and the lack of overall training and service to clients. This was a shock and a wake up call. Soley being a stockbroker was definitely not my calling. I knew I wanted to get to know my clients and understand their 'why'. This is not how the industry trains us. Eventually, I went to enough networking events that I found my first mentor in the industry at a National Association of Women Business Owners. She was a CFP (Certified Financial Planner) and of course female. I remember listening to her speak and knew that's how I wanted to work with my clients. I literally went up to her afterwards and asked her if I could work with her. And so it began… I ended up working for several companies early on. Each organization seemed to have their own specialties so I would learn all I could then seek out additional areas I wanted to be more knowledgeable about so that I could start my own firm. I eventually got my CFP in 2002, started my own investment advisory firm in 2003 and have continued to grow my business while balancing a family, myself, my 12 years old twins with a dog and a cat.
Can you talk to us a bit about the challenges and lessons you've learned along the way. Looking back would you say it's been easy or smooth in retrospect?
Not knowing where to start. I went to a family friend who happened to be a Homicide Detective. Because I didn't have any 'ins' into the financial industry, I contemplated Law School. He recommended I apply to the San Diego Police Academy, which I did and was scheduled to begin when they had a hiring freeze. That's when I decided to work at GEICO, study for my stock broker's exam and then of course began a job I absolutely hated. During that time, the police department called and asked if I wanted to go into the next academy and because I was miserable, I said yes. I was willing to do other things before I was willing to stay stuck or be miserable at something. I was there a year when I was injured in training. I was on light duty when I found my first mentor at a NAWBO networking meeting… I was still networking, still determined to figure it out. There was no road map for how to get into this industry and be successful, so I felt my way through blindly in the beginning.
Other challenges, a lot of industry culture that I wasn't comfortable with and of course, it wasn't unusual to be 1 of maybe 5 women at conferences with over 500 advisors. Wanting to work with women executives and women business owners was not a popular market to work with. There was very little in the way of financial education and literacy geared toward women so I created some of that on my own with a program I created called Kick the Fear out of Your Finances. It's all pretty scary really. Going out on your own, hoping you have enough of the basic elements in place. And then starting a family during the 2008/2009 financial crisis led to a number of new and different challenges balancing work with a high risk pregnancy, and then balancing my family with running a business. It all led me in different directions. I have so much to be grateful for in that my clients helped me build the business that I have now. I grew as their needs grew more and now I can cater to new and current clients on a more comprehensive level.
As you know, we're big fans of you and your work. For our readers who might not be as familiar what can you tell them about what you do?
Early on, I noticed that you could show a client exactly how to get their goals, but many still struggled with implementation. I also noticed a gap between high-income earners and successful business owners with their personal wealth. Many were excellent at generating income and revenue, but creating and growing wealth lacked and/or didn't reflect their professional or business success. Making money and growing wealth is a different skill set altogether. And then realizing women who were high-income earners as executives or who owned high revenue generating businesses were even further behind on the wealth building scale. It was my desire to look at this and really look at the psychology of money and where this came from. Admittedly at social gatherings, most people don't guess that I'm a Financial Planner or Asset Manager. They usually guess or ask if I am a therapist. I really looked to change the dynamics of how people even talk about money and wealth with my women clients. And I will keep talking about it until it's no longer uncomfortable for women to speak about it. I have some incredibly brilliant, highly educated and successful women professionals and business owners as clients and they still needed help in the area of personal finances. I absolutely love helping people get to higher levels of building their personal wealth.  This means they can do more good out in the world and, of course, also also live the lifestyle they desire in both their working years, as well as their retirement years which is defined differently for everyone.
I make business finances and personal wealth compatible. I specialize in bridging the gap between generating income and building wealth. I love helping women be more efficient when it comes to their finances. I teach couples how to talk about money differently in terms of what's important to each of them versus the dollars. I've been told there are fewer arguments about money because of it.  I believe women deserve to know exactly what their money can do for them -no one should be left wondering if they're doing enough financially to secure their future. As an entrepreneur myself, I completely understand how managing a business and having a family at the same time creates little margin for self-care, including money. This is where my 30+ years of experience of building a practice based on my clients' needs during the accumulation years as well as the distribution years has helped so many women and couples.
This is how I help all my clients get started. First, we: Get organized and take full financial inventory of where they stand right now with their finances. Second, we: Understand the  opportunities with tangible insights at our very first meeting. Lastly, we: Launch a financial strategy that plans each of their next steps with their money that adapts as needs or circumstances change.  
 I would say that I am most proud that I am giving my kids a financial foundation that most of us did not get growing up. They will not have anxiety about talking about money and their goals. and how to communicate about them.
We'd love to hear about how you think about risk taking?
Risk is such an interesting topic for me given my industry so I talk about risk every day in one way or another. For myself, I think any time you want to grow, you're taking a risk, you're getting out of your comfort zone, you're doing something different. Certainly early on in my path to owning my own firm, I took huge risks working for several different brokerage and investment firms. But when I felt I was stuck and needed more, I had to go onto what I thought was not only the next best thing for me but for my clients. I don't think I would've started and built my own firm had I done things the 'traditional' way in this industry. Having children later in life (two weeks before turning 41) was definitely a risk. That wasn't my plan to have them later, it just took that long. I had many male colleagues tell me I would never be able to make it back into the industry. I was having them on my own so I'm sure that's where some of that came from, but again, I was determined to make it work and I found new, more efficient ways to do things. I would consider myself a risk taker, but calculated risk.
Read the original article here.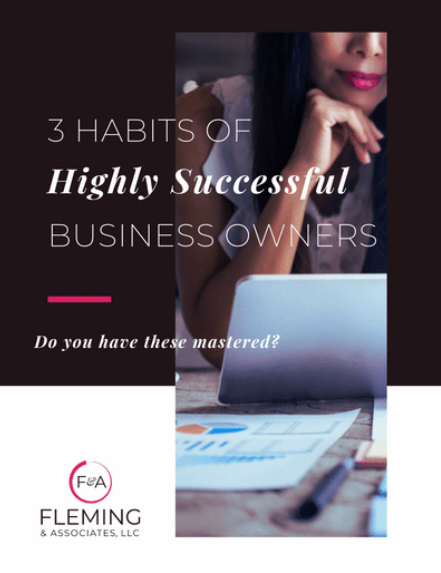 Getting on the right track with your personal and business finances starts with a decision to take action
Download the 3 Habits of Highly Successful Business Owners and start today.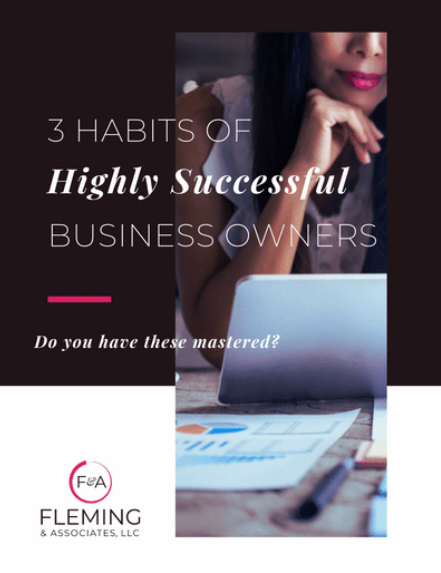 The first step to achieve true financial success is getting organized. By discovering the best habits that really work for successful and wealthy people, you will be halfway there. In 3 Habits of Highly Successful Business Owners, you will learn:
How much they save on their Income and why.

An Effective Risk Management Checklist.

Who helps them to accomplish their most desired financial goals.

How to get on the right track with your personal and business finances.